Makeovers are not only fun, but they also help you transform your house into a haven, from kitchen re-dos to entire home renovations, people keep coming up with surprising ways to make their houses even more beautiful than they currently are. There are numerous websites where you can get ideas on what can work for your home. The good thing is that the ideas come accompanied with drawings and images to guide you into a beautiful makeover. Decorating your home or event does not have to be a costly experience, and you can get all the information you need for free. The detailed instructions in these websites will help you quickly turn your home into a place you adore for a very affordable price.
Made by Girl
Jen Ramos is an intriguing woman who comes up with amazing DIY projects which save you on the money. She is a jack of all trades having experience in graphic design, blogging, online retail and styling. I am pretty sure that she has a hoard of other talents we are yet to discover. Her blog is perfect for a girly-girl as it focuses on food, interior décor, fashion, and artwork. Jen went on to show that her DIY projects were terrific by showcasing them at her recently concluded matrimonial ceremony. The name holders, sweets, vases and many of the items used in the décor were DIY. She went a step further and had her mother-in-law bake some mini-cakes from a menu template she got online. Her husband chipped in by arranging flowers in the vases. Talk about a DIY wedding! Log on to her site and get fantastic ideas which not only work for home décor but also extend to events.
Rambling Renovators
Having wed in 2007, Jennifer and Sean set out on a DIY journey which has benefited many across the globe. They found a home and transformed it into their little haven using their skills. Sean used his architectural skills while Jen utilized her love for HGTV and together they worked on the house, one room at a time. On their website, you can see the before and after pictures of their home, and you will be amazed at how much transformation it underwent. Seeing how good their work was, they decided to start a blog where they could share ideas on how to decorate a home on a budget. Their site quickly gained loyal followers who were eager to learn more about DIY. You can find detailed instructions on how to demolish walls, laying tiles, and decorate your bathroom as well as any information related to decoration. They also show you how to save on space if you are decorating a cramped up room such as by using built-in appliances and keeping them away from the main entrance. Their beautiful tricks will make your makeover such a walk in the park.
Aubrey + Lindsay
This couple lives in Toronto on the top beaches of the city in a beautiful home. However, their house was not always so gorgeous, and when they initially moved in, they were shocked by the amount of work that required to go into renovations. Luckily, this couple decided to do ninety percent of the work themselves, bonding in the process while acquiring technical skills. They documented each step that they undertook, borrowing ideas from various design magazines. In their blog, you get to see beautiful transformations of furniture and rooms. They used readily available materials and detailed the processes used, making your decoration jobs much more manageable.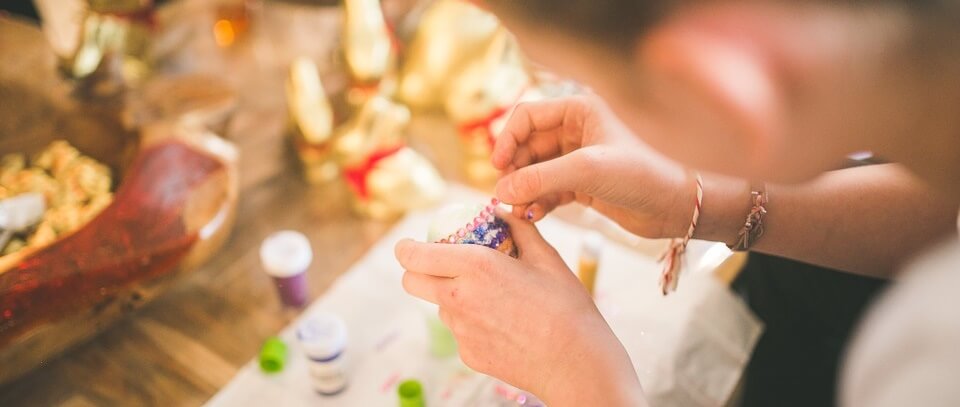 All Things Thrifty
Brooke Ulrich loves being thrifty and dedicates her website to this passion. As a mother of three who works full time, she lacks time to undertake DIY projects ever so often, but she does not let that get in her way. She takes on one project at a time, showing you how to transform a piece of furniture or a room into something incredible. All her projects are budget-friendly, and she shares the amount of money it cost to finish each successfully. She does all types of decorating jobs from repainting objects to making new items and all her projects end up looking like a million bucks.
Centsational Girl
As the name suggests, all Kate's projects are easy on the pocket, and they help you turn drab into fab. All you need to arm yourself with are paint brushes, power tools, and primer and you are good to go. When you log onto this site, you will feel that if you hit the jackpot hard when you look at the amounts of money that you will be saving per project. Kate recently made a fantastic chest of drawers at only thirteen dollars! By sharing pictures of before and after, she lets you see the kind of changes that she has created and gives you ways in which you can do the same.