When it comes to DIY furniture, you require having detailed plans which guide you step by step in a precise manner to enable you to build something stable. We have assessed the DIY furniture websites on the Internet and compiled a list of the top sites. The great thing about these sites is that they go a step further to offer you ideas on how you can improve the appearance of your home. Making your furniture enables you to leave a touch of your personality on the pieces. Log onto these sites and immerse yourself in a world of creativity.
Ana White
This site is known for its vast resources which feature both pictures and videos in the thousands. Whether you are looking to build a table or a dollhouse for your kid, you will have access to various designs as well as their instructions. The website is entirely free, so you need not worry about incurring expenses during your research.
Curly
Known as the site for' people who love where they live,' this place is full of ideas on how to make different kinds of furniture ranging from vintage to modern. By getting hold of a few of their designs and putting them to good use, you will soon view your home as a paradise.
DIY Network
This site is the official website for the DIY Network shows, and as such, the information in the section is a lot, bordering on too much. You can rest assured that you will find all the information that you need to make your furniture. Once you get done, you can skim through their sister site Made+Remade for décor ideas.
Do It Yourself
With an open forum, you can ask questions as well as share your DIY projects. The informal nature of this site makes it a great place to discuss your ideas and find other like-minded individuals who can help you decide on the right furniture. The site also features a real estate section which you can go through if you are thinking of making a move.
Instructables
This site features all kinds of DIY projects, and the amount of information it has is quite overwhelming. Take care not to get distracted by the hundreds of ideas headed your way immediately you log onto the site. Their furniture ideas and instructions are fantastic. Once you accomplish your mission, go through their resources where you can learn all sorts of DIY tricks.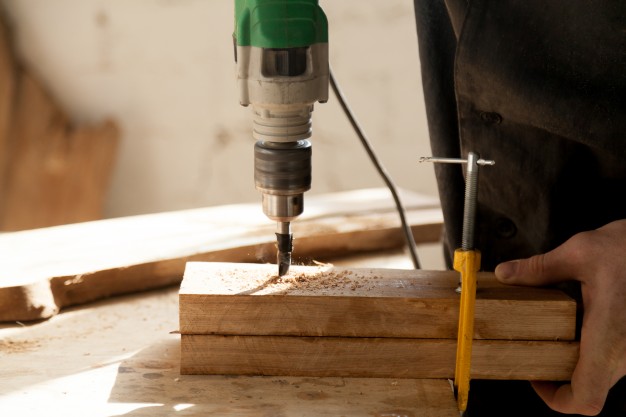 The Family Handyman
They offer information on homes, vehicles, and yards and thus, their focus is not just on furniture. The information they provide is very accurate as they have been in the industry for decades. It is also limitless, and you will find what you desire.
Today's Homeowner
This website, founded by home expert Danny Lipford, contains thousands of images of plans which can help you build your desired furniture. And that's not all. Their information extends to home improvement services such as how to clean table tops and ways to install a toilet. Whatever your home needs, they have got you covered.
How to Specialist
This site gets its information from a team of builders who share a passion regarding home improvement. The plans that they offer on the website are well-drawn, and you should be able to follow the instructions with ease. Though they do not show pictures of the completed projects, there are hundreds of satisfied customers raving about the site, and that should be an indication of the high-quality of their plans.
Makezine
The types of projects that you will find on this site are of a varied nature, much like Instructables. However, you should be able to see basic furniture plans which you can build. If you are looking for something complex, there are tons of such designs. This site aims to attract a younger crowd and as such, you will come across projects which incorporate furniture and other aspects such as CNC Routing and 3D Printing. If you are into furniture that is out of the ordinary, such projects should interest you.
Woodworkers' Workshop
They are full of various furniture designs which are arranged by category as well as additional home decorations. Projects featured vary regarding style, and their project lists are very extensive. You are likely to come across gorgeous designs which can positively transform your house such as plant stands or outdoor bar tables. Their plans are out of the box.
Design Confidential
What this site does is that it shows some amazing DIY projects which resemble store-bought furniture. The differences between the two are so minimal that you would only know they exist because you are on the site. If you are looking to create something modern, this site will amaze you.
Recession Design
This group created some exciting designs in 2009-2010, and you can find these plans on their site in PDF format. The drawings are in Italian which should not be a problem if you can follow instructions. Their projects are a bit complex and are not suitable for people just starting out in DIY.